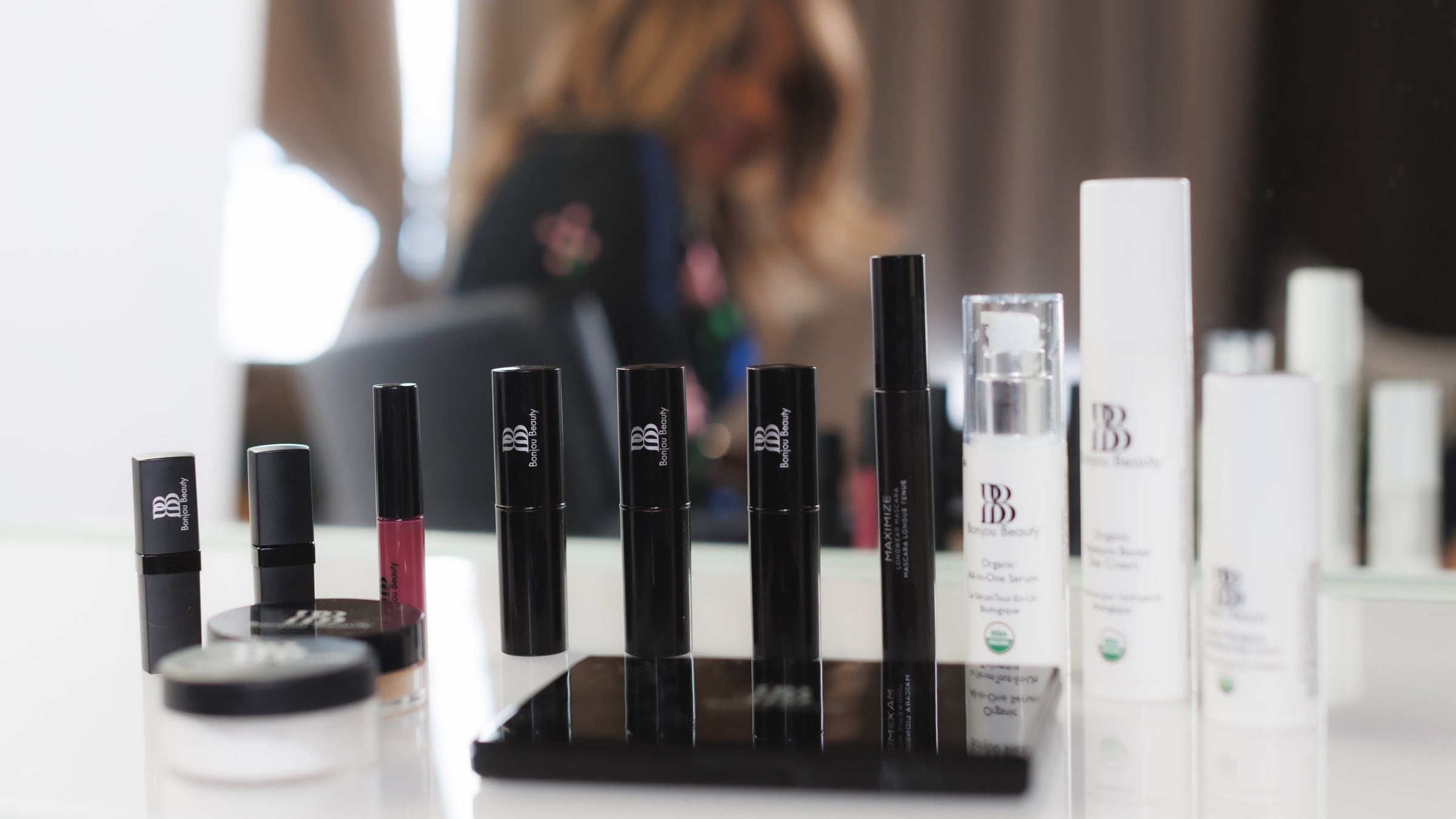 About Bonjou Beauty makeup
Cruelty-free makeup and vegan makeup for a healthier glow
Bonjou Beauty's non-toxic makeup is made by chemists in Toronto, Ontario, Canada, using strict quality control measures and high-quality natural ingredients. Our manufacturers have been a trusted company since 1988 and are Good Manufacturing Practices (GMP) - ISO 9001:2015 certified. 
Learn more about the importance of buying skincare from a company with GMP certification from SGS, the world's leading testing, inspection and certification company based in Switzerland.
Our clean makeup products are:
Chemical-free makeup, free of the 15+ toxins commonly found in cosmetic products (see below for the list).
Cruelty-free, gluten-free, sulphite-free, fragrance-free and more.
CFIA, FDA and EU approved.
Non-comedogenic.
Suitable for all skin types.
Sustainably and ethically Made in Canada.
Made in small batches with natural ingredients.
Made using a biodegradable cosmetic formula.
Ethically manufactured with an eco-friendly branding process.
Bonjou Beauty's clean makeup products are free of 15 + toxins commonly found in cosmetics, including: 
Polyethylene Glycols (PEG compounds)
Parabens
Formaldehyde
Formaldehyde releasers
Fragrance (parfum)  
PFTEs (Teflon, Polytetrafluoroethylene, Ethene, Tetrafluoro, Homopolymer)
Talc
Phthalates (synthetic dyes)
Coal Tar Dyes
Siloxanes (a form of silicone that is harmful to the environment)
Triclosan
DEA, MEA, TEA
Butylated hydroxyanisole (BHA) 
Sodium
Ceteareth
Learn more about what toxic makeup can do to your skin and the importance of removing as many as possible from davidsuziki.com.
Let us know if you have any questions about our clean makeup products that we haven't listed here at info@bonjoubeauty.com.
Some reasons to choose Bonjou Beauty